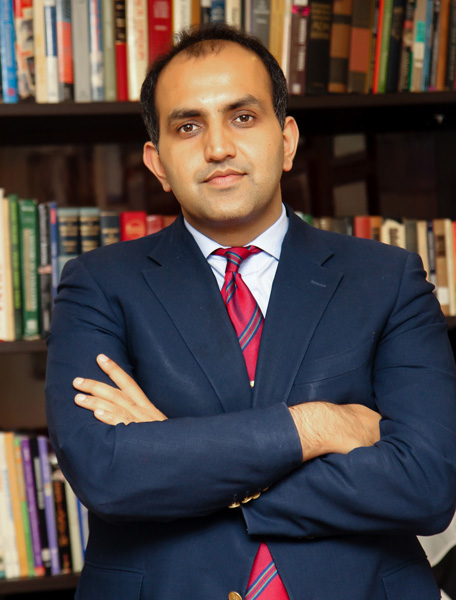 For the last 30 years we have sponsored educational change, opportunity, achievement, excellence and excitement across schools, communities, towns and cities through our student centered education system. Roots Millennium Schools today is beyond education and schooling; it is changing the national education paradigm and landscape through its award winning curriculum, beyond the classroom teaching and learning initiatives, teacher training programs, qualifications, results, achievements; thus promoting social change and community re-engineering. We proudly announce the launch of our new
project labeled as "Future World School – FWS".
The foundations of our perspective at FWS are the things we have always stood for celebrating, diversity, creativity, vitality & excellence. For this we have set on sail to scale our education system beyond cities, districts and provincial boundaries so that Pakistan can benefit the change through our award winning pedagogy of teaching and learning.
As a student counselor, young entrepreneur, teacher trainer and content developer my focus in the years to come shall be on maintaining quality, standards, creativity, achievements, excellence and discovery for the benefits of students, teachers, parents and community.
It is with great pride that I in my capacity as the Institutional CEO unveil the 30 years of achievement celebrations through Millennium Schools which is another significant step in our efforts to further celebrate the exciting, award winning students' success story and learning experiences undertaken by our students. The vitality of Millennial's comes from the fact that, despite being one of the biggest and most rapidly expanding school / college in Pakistan, everything that happens here happens between people. Established since April 1988, we have innovated modern education standards, with universally acclaimed academic excellence globally benchmarked and accredited curriculum and all round development of students as per the aspirations of our social, cultural and national dynamics. Dear Parents, our world is in constant motion giving birth to creativity and innovation and thus invoking our students' imagination. My heartiest congratulations to all those who have been a part of this great Institution and have contributed to its success and glory. For details on Founder & CEO please visit www.faisalmushtaq.com
CHAUDHRY FAISAL MUSHTAQ
Tamgha-i-Imtiaz
Chief Executive Officer
faisal.mushtaq@millenniumschools.edu.pk
www.facebook.com/chaudhryfaisalmushtaq
www.faisalmushtaq.com